cmoneyspinner:
Originally posted on 50wordbookreviews:
With a view of highlighting JQA's desire and ability as a writer of both prose and poetry and his passionate desire for a unified and thriving nation, Kaplan's newest book on the sixth President of the United States an honest, fair, and comprehensive treatment of John Quincy Adams. My Goodreads rating: 4 Stars
A flamingo is a lovely creature. Have you ever seen one? If not, your eyes have missed a treat. I grew up in South Florida, a place known for its lovely flowers and tropical birds like the flamingo. We had to learn about them.  It was a required part of the school curriculum.  The artist did a great job of capturing its beauty.   They are a pretty pink color, just like that.  That's only one.  You should see them when they're flocked together.  People say a lot about Hawaii, but Florida has quite a bit of natural beauty as well.  If you ever get a chance to go on vacation and you've never been, you should go.  While you're there, take a plane over to Nassau, Bahamas.  Eh!  It's only 30 minutes from Miami.  You won't regret it.


Flamingo Paradise Repose
Paul Brent
Allposters.com

See on Scoop.it – My I Like Eating Channel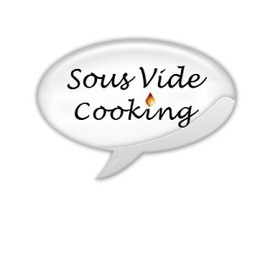 Sous Vide Cooking has become increasingly popular over the years. This is an easy, effective method of cooking that preserve nutrients and deliver on flavor
Treathyl Fox's insight:
Credit is being given to the French for Sous Vide (pronounced soo-veed) Cooking, which is a method of preparing foods by vacuum sealing and cooking packed foods in controlled temperature water. I've seen Ming Tsai use this technique and he was trained as a chef in France. No matter. When it comes to cooking, if the French say we can do it, we can do it! Furthermore, according to my thinking, when Ming Tsai says two thumbs up and shows you how to, you've run out of excuses. Because Mr. Tsai knows the best to cook anything! Hey! I'm a loyal fan! :)
FYI. I'm not the original scooper. I am rescooping from a Scooper and fellow WIB (woman in business), who is also part of my Facebook circles, Margaret Ann Brown. Excellent scoop, Ms. Brown!
See on sealthatfood.com
* * * * * * *

Simply Ming One-Pot Meals: Quick, Healthy & Affordable Recipes
Related articles